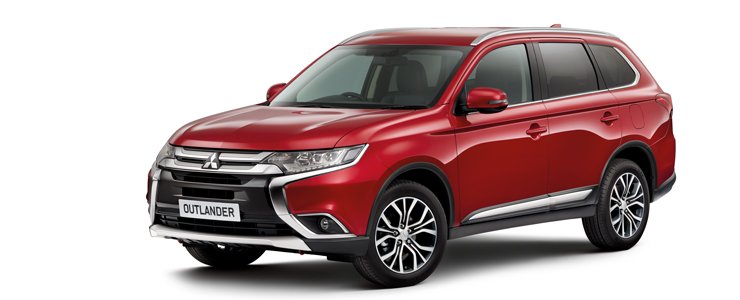 Mitsubishi Motors in the U.K. has announced the Mitsubishi Outlander Keiko – a special edition version of its all-wheel drive sport utility vehicle that significantly enhances convenience, refinement and value. The new special edition is based on the already generously equipped Mitsubishi Outlander 3. Priced slightly more than the Mitsubishi Outlander 3, the Keiko adds leather seats and the feature-laden Mitsubishi Global Navigation (MGN) unit.
The MGN unit supports Apple CarPlay – the smarter, safer way to use your iPhone in the car – and also Android Auto, which provides voice-controlled operation of Google Maps, Google Play music and other apps. Key features also include a wide 6.5-inch touchscreen LCD display, DAB radio, TomTom satellite navigation and CD/DVD player.
Other highlights of the Keiko's impressive standard specification include dual-zone air-conditioning, privacy glass, keyless operation with a stop/start button, seven seats with a split/folding third row, 18-inch alloy wheels, rear parking sensors, seven airbags, electronic parking brake (auto only) and Brake Auto Hold (auto only). Power is provided by a technologically advanced 2.2-litre diesel engine, which is available with automatic and six-speed manual transmissions. The on-demand 4WD system improves stability, traction, fuel economy and emissions.