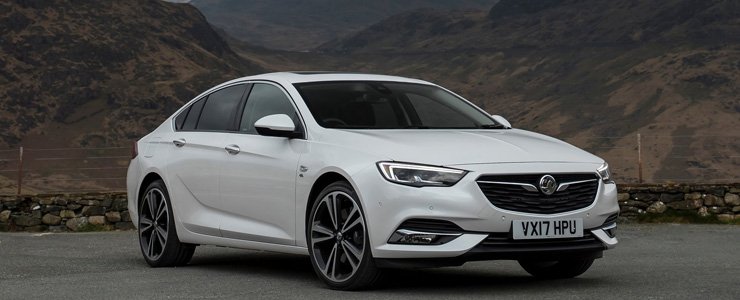 Vauxhall Motors reveals its new brand claim, 'Isn't Life Brilliant' within a bold new campaign entitled, 'This is not a car' for the launch of the new Insignia Grand Sport in the U.K. The creative positioning presents the brand as a creator of 'brilliant' moments and the new car as a genuine contender to the premium market. The new Insignia campaign will speak to savvy drivers by illustrating they no longer have to make compromises by challenging the status quo.
With a focus on the car's features that help make life brilliant, the campaign will create desire and reinforce the new Insignia as a purposeful choice for fleet and retail buyers. Unveiled at the Geneva Motor Show in March 2017, the new Insignia offers dynamic, large coupe looks inspired by 2013's Monza concept vehicle.
With more space than before, elegant lines and class-leading aerodynamics, the car competes with the premium marques offering features such as Automatic Emergency Braking, IntelliLux LED Matrix head lights with 32 elements, new OnStar services to facilitate hotel booking and parking, a Bose sound system and sophisticated systems like Apple CarPlay and Android Auto. The Insignia Grand Sport will be shortly followed by the Insignia Sports Tourer and Insignia Country Tourer estate car derivatives.